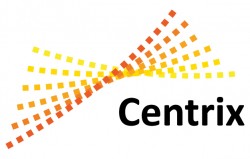 At Central Collections information is the key to our business. Up to date data received instantly on line makes our business more efficient... now we want your business to gain the same benefits we do.
Although we work in with several credit bureaus throughout New Zealand and Australia, we recommend Centrix to our clients. As partners with Centrix, we know you will receive up to date information along with the very best of competitive pricing.
We urge all our clients to make credit reporting part of their credit control. Whether it is a company check or that of an individual, Centrix makes it all so easy to implement.
Centrix has been formed to give you a choice of credit reporting providers. They have introduced new competition into a market where many New Zealand credit providers have, until now, been paying some of the highest pricing for credit reporting services globally.
They have developed the systems, extensive data sources and processes. They have put together a team comprising of some of the most experienced personnel in the industry, many of which are known to us personally at Central Collections.
Centrix Offers
No annual fees

Low enquiry charges

Over 2 million identification records

Driver licence checks at no additional charge

Best of class data matching technology

Consumer and Commercial reports

Extensive data source network

All you need to do is to fill out the attached subscriber agreement and email through to us at accounts@centralcollections.co.nz and we will do the rest.

Any questions? Call us on 0800 433 287

Remember, there are NO annual membership fees and plenty of other services that would be beneficial to your business.

Central Collections and Centrix - Combining our business to benefit yours!